WhatsApp Message Templates
With WhatsApp Message Templates, stay connected with your customers even after the WhatsApp Business Platform's 24 Hour of Customer Service Window.
To drive high-quality conversations between people and businesses, the WhatsApp Business Platform has a 24-Hour Custom Service Window, after which businesses can initiate the conversation only through
Message Templates
.
1.

User-initiated

- When the user or customer sends the message to the business. The business can respond to the message with a simple message or message template within 24 hours. Once the window has expired, the business can only respond with a message template which will be counted as a Business-initiated conversation.

2.

Business-initiated

- When the business reaches out to the customer outside the 24-hour customer service window, its falls under the Business-initiated conversation. For a business-initiated conversation, a message template is required.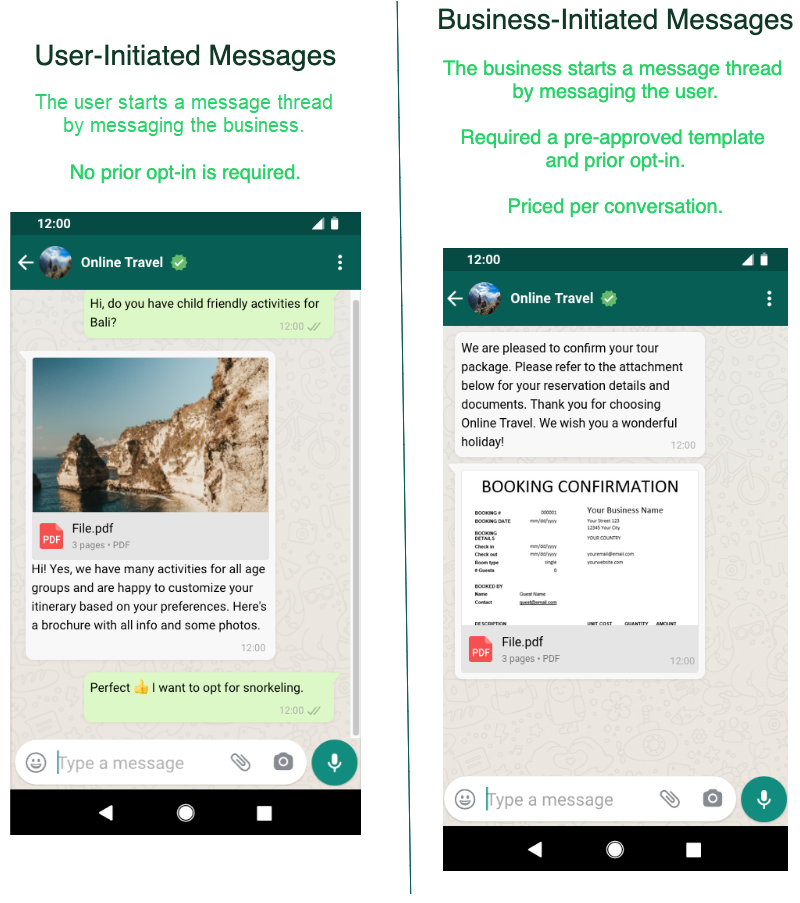 WhatsApp Business Platforms Conversation Types
If the business tries to send a message other than a template message outside this 24-Hour window, it will be
failed delivery
.
A message template could be a text message regarding support, appointment reminders, payment or shipping updates, alerts, etc.
A business can create its own message templates, which is supported at Rampwin as well; however, to send them, they should meet some requirements that are,
A message template must be approved by WhatsApp before sending. At Rampwin, once created the template, you can send it for approval with a single click.

A message template is for business-initiated conversation; therefore, a customer must have opted-in to receive messages from your business for that type of conversation.
If your Message Template meets these requirements, you can send them without any further action.
WhatsApp Business Platform supports 3 message template categories -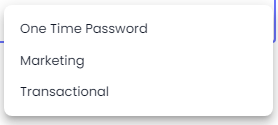 Supported Message Templates at Rampwin
This type of message template can be used to send promotional offers messages, product announcements, and other marketing messages to increase awareness and engagement.
Through this type of message template, businesses can send codes that allow their customers to log in to their accounts securely.
Through this type of message template, businesses can send,
At Rampwin, all of these Message Templates are supported and you can easily create them using the available options in the supported channel.
At Rampwin, you can create and send message templates to your customers using the following WhatsApp Channels,
Please refer to these Rampwin WhatsApp Channels respective docs to set up a WhatsApp Message Template in no time.
To send a message template, there are 2 ways:
If you've created your template and got the approval, you can explore the above doc reference to send it.